I feel like we've all been taking turns being sick starting with Lydia... and we're back to the beginning again.
So I've been trying to think of creative ways to take care of my girl and have fun at the same time since we're stuck in the house anyway.
Her fever got to about 103.5 before the motrin kicked in and she wasn't wanting to drink any fluids... So we made pedialyte popsicles together! She LOVED them.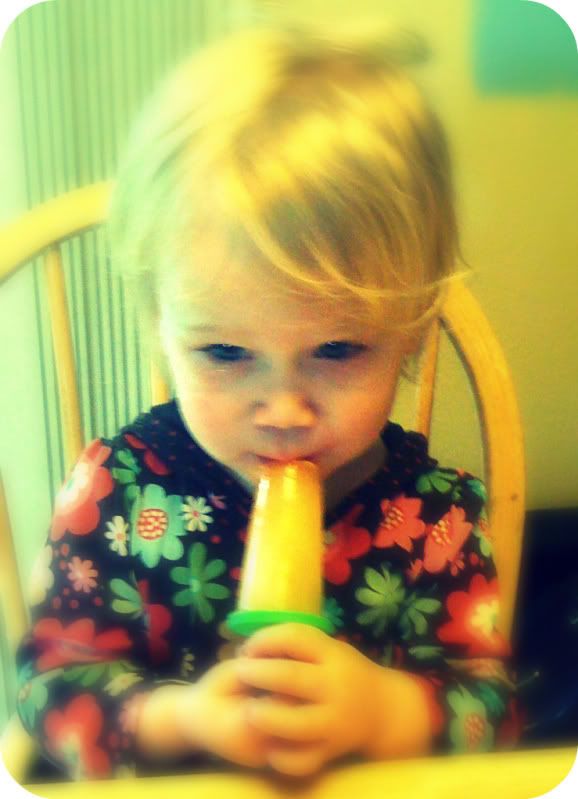 I know you can buy them, but where's the fun in that?
Back in December Joann's had these little bird houses and paints for $1/each. I thought it just might be the best activity for a bored sick girl so I finally brought it out.
She had so much fun that she didn't want to stop painting! The activity lasted about an hour and it was fun to paint with her.
Thank you Lysa for the cute little smock! It kept her pretty clean and she liked it so much that she didn't want me to take it off!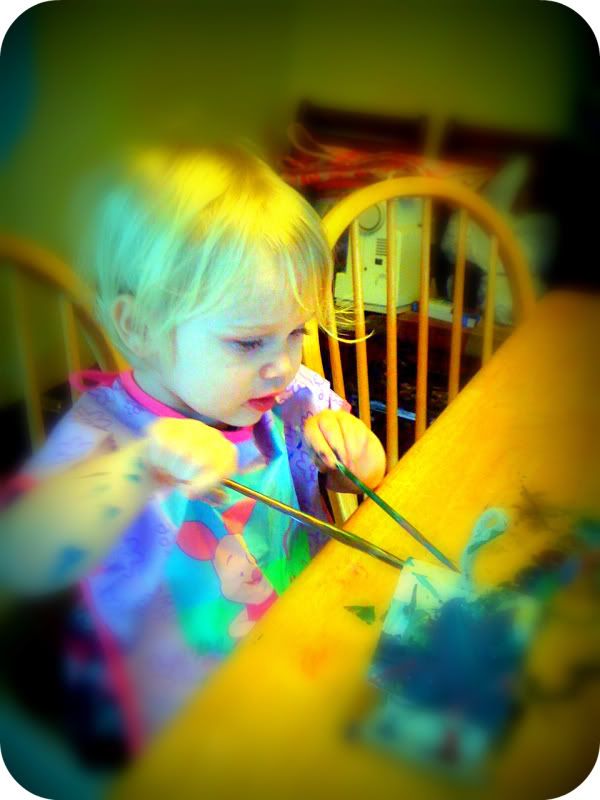 I'm excited for this summer and hope that we can paint together even more!
Here she is carrying around her little birdhouse... She's so proud of it! She had to show Nana and Popsky on skype over and over again. She won't let me hang it up outside yet!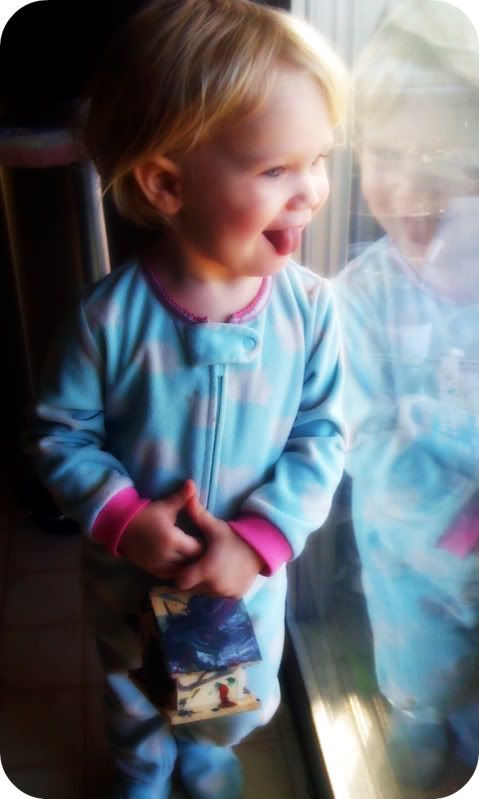 Despite the grouchiness, constant fits, and everything else that comes with a sick two year old...
she's still pretty sweet!
Now lets just hope Gray doesn't catch it!